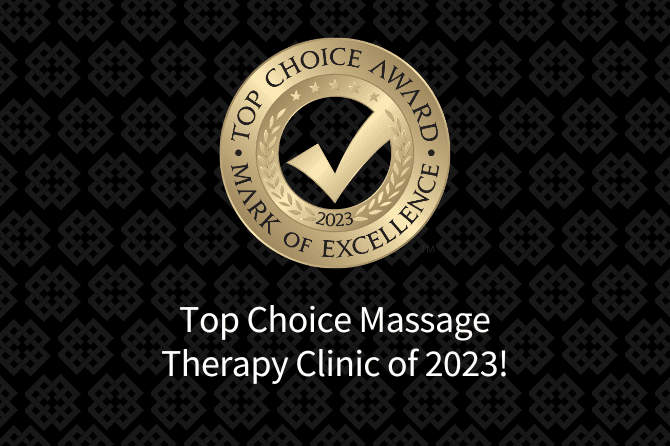 WOOHOO! We Did It!! 🥳 We are so proud to announce that Euphoria Wellness Centre has been crowned the Top Choice Massage Therapy Clinic of 2023 in Calgary and it's all thanks to you!
This could not have been done without the dedication of our team and the love from our customers, and for that, we are very grateful to you all. 🙏 Words cannot express how warm our hearts are from all the support we've received from our community! We truly appreciate this recognition and the association with the exclusive Top Choice Award circle of winners. Winning the Top Choice Award is one of the most coveted endorsements a business can receive in all of North America, and this victory is a testament to our continued dedication to the consistent pursuit of total customer satisfaction.
Our warmest congratulations go out to all of the nominees, voting contest winners, and fellow winners of the 2023 Top Choice Awards Survey. We at Euphoria Wellness Centr would like to once again thank you for voting us your Top Choice of 2023 and we trust to always have your support. Cheers to a bright 2023! 💜
P.s if you'd like to further support us as your Top Choice, please feel free to leave a review on our iTrustLocal profile!
Leave a reply